Innovative stainless
steel wire solutions
Innovative stainless steel wire solutions since 1932
Established in 1932, Blue Wave A/S is currently in its third generation, as a family owned and run Manufacturing Company. Located in Haderslev, Denmark, the Blue Wave crew today consists of 38 dedicated and skilled employees; many of them have for more than 25 years ensured our constant solid quality.
Moving in a greener direction
Starting 1st of June 2023, Blue Wave now produces up to 20% of the company's electricity consumption via 674 m2 newly installed solarpanels.
With a worldwide customer base Blue Wave products find their way into all sorts of products. You can explore some of them below. We strongly encourage our partners to share their work with us as we are firm believers in collaboration. By sharing your experiences with our fittings with us we can create even better solutions in the future.
Project:Public shade structure Where:Glenelg North, Australia By:Fabritecture, 2020 Products:Ø 16 mm forks and rigging screws with "mesh" attached via Ø…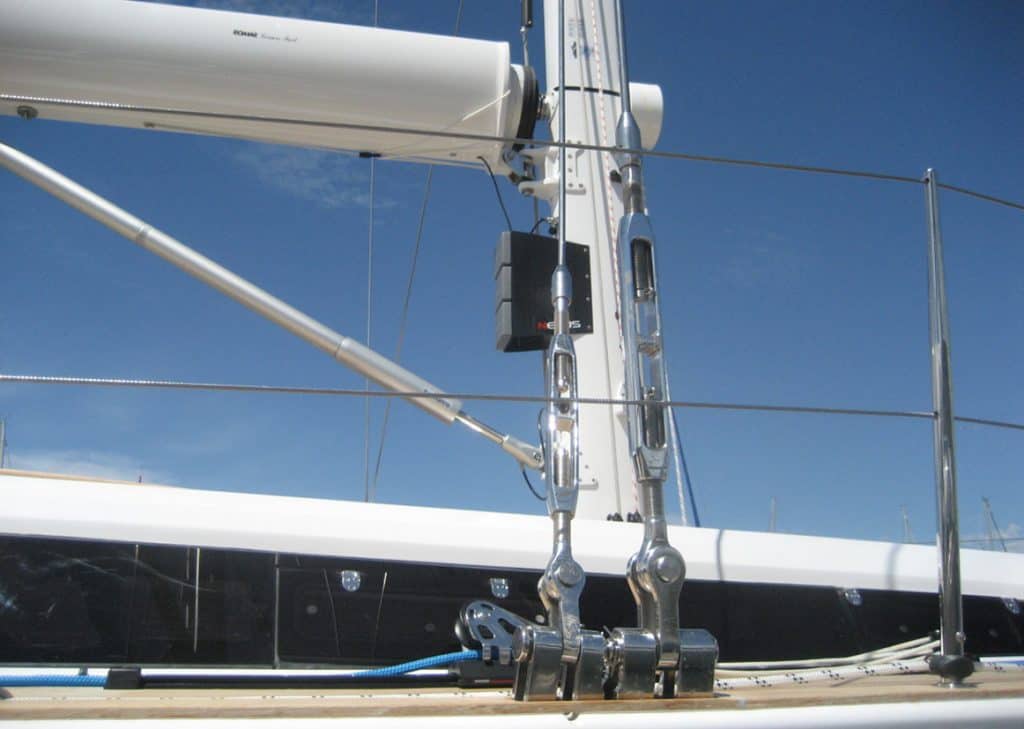 Boat:Grand Soleil 50 When:2011 By:G&G Rigging Rigging Hardware:Chrome bronze open body rod rigging
Project:Nuclear cooling tower protection netting against falling objects Where:Dukovany, Czech Republic By:DEXIM and REKO PRAHA a.s., 2015 Products:Ø 10 mm…